Fear can wreak havoc upon a real estate market. If you understand this fear, you may be able to forecast the future of Bozeman Real Estate. Where are Bozeman home prices and Montana home prices trending? Here is the Bozeman Real Estate Forecast for 2020.
Investors place their bets on many types of fear indicators, government statistics, publications, and most recently, those infamous tweets. Fear introduces itself to the markets, often unannounced, causing them to shift rapidly. This arrival can bring either pain or riches to homeowners, investors, and the economy at large.
Bozeman's housing market does not move at the same speed, rate, tenacity, or even in the same direction, as the stock and bond markets. At the time of this writing, it takes an average of 55 days to sell a home in Bozeman, even longer to close the transaction, and years for real pricing trends to effect change. In simple terms, it takes a long time for the national real estate market's fear to travel to the Rocky Mountains.
Is Bozeman's Housing Market immune?
Often, we refer to these real estate trends as cycles, or intervals, based on demand. Home prices tend to react to local forces first, then national and global economic forces come into play. Bozeman Montana's history has shown that it takes on average 12-18 months for outside economic forces to arrive in the Gallatin Valley, for better or worse. This makes the Bozeman Real Estate forecast difficult to predict.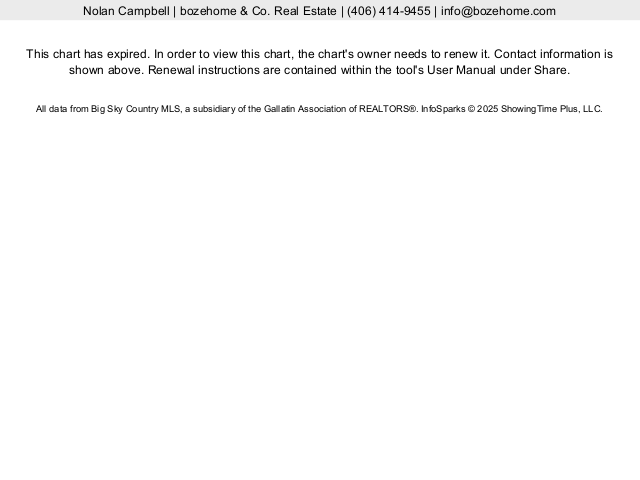 The Bozeman real estate market has fully recovered above pre-recession values. Home prices in Bozeman have grown approximately 11.3% since the great recession. The growth rate even peaked in August of 2020, when the median home price in Bozeman reached $535,000. Until this fall, pricing trends had steadily continued to rise, and in some instances, the average home price rose at a rate of approximately $25,000 per quarter or have even doubled in the course of 4-5 years.
Bozeman's Real Estate Forecast 12-18 Months
The Bozeman housing market has recently been stimulated by historically low interest rates, an influx of cash from other areas, capital gains from the stock market, inheritance or consumer optimism. The countless national articles naming Bozeman Montana the Best Place to Live have led to higher demand and higher prices. Social media outlets like Instagram are exposing more buyers and travelers to this once undiscovered area.
"Montana home prices began to rise markedly in the 1990s and then accelerated in the 2000s, Barkey said, inflating at an average of 7.4 percent a year until being taken down a notch by the 2008 recession, according to data from the Federal Housing Finance Agency. Since the end of the recession, Montana home prices have rebounded, rising at an average rate of 4.1 percent annually."

--Eric Deitric Missoula Current Montana Home Prices
What controls the Bozeman housing market?
Montana is big on property rights. The only true control over home prices is the real estate market itself. A home is only worth what a ready and able buyer is willing to pay. REALTORS®, are only bound to the Standards of Practice article 1-3 and "REALTORS®, in attempting to secure a listing, shall not deliberately mislead the owner as to market value."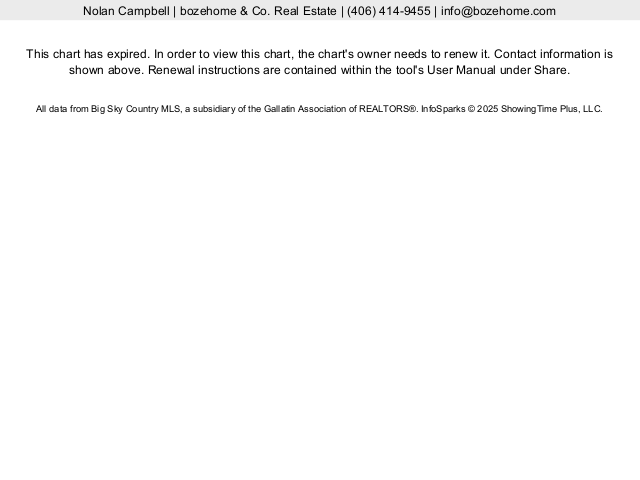 Most real estate agents and real estate brokers have little incentive to list a property above the market. Pricing a property correctly requires a Bozeman Realtor or Broker to consider the existing information at hand and predict a home's value. For most, this is not an exact science. Historical sales data is only available in the highly guarded archives of the local REALTORS® Big Sky Country MLS. Montana has always been a non-disclosure state regarding home sales prices.
Does pricing the curve still work in 2020?
Bozeman home prices have been trending upwards for months, quarters, and even years. Seasonal factors, like Montana's harsh winter, have hardly slowed the market's steady climb. These Bozeman home pricing trends have caused Realtors and sellers to consider the horizon, or Blue-Sky, pricing. For the most part, this has worked.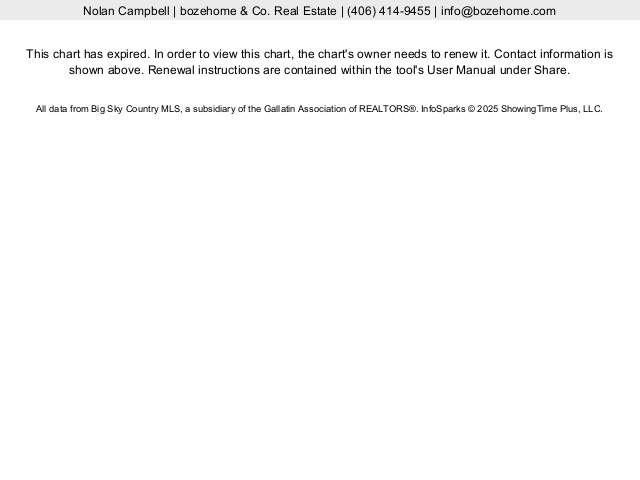 Given the limited supply in the local real estate market a typical Bozeman home for sale has continued to average 55 days on market. Homes that are overpriced have lasted longer without price corrections. Until the fall of 2018 most of these overpriced homes have sold, with price adjustments now averaging approximately 96.5% of the original listing price. Some real estate brokerages have better track records than others and this is important to consider.
Seattle, Portland, and San Francisco have cooled off, when will Bozeman?
Strategically, marketing homes for the rising price curve works well, until it doesn't. At about the beginning of the third quarter in 2018 Bozeman home prices began to cool off. The overpriced homes sat on the market for a long time. Bozeman Realtors and sellers had to consider the actual price of homes recently sold and not the trending curve.
At the same time, the real estate market had already begun to cool down in several other regional markets including San Francisco, Portland, and Seattle. The rising trend of inflation that had worked its way west began to cool home prices accordingly. Buyers were no longer ready, willing, or able to pay the asking price. The market flattened, and while it does remain a seller's market, the trend is now pointing increasingly higher.
What does a volatile housing market and the Bozeman Real Estate Forecast mean for your home values? Call bozehome + Co Real Estate today to get a market analysis at no cost.
Some data originates from Big Sky Country MLS, a subsidiary of the Gallatin Association of REALTORS®. InfoSparks