Our real estate agents at bozehome + Co. Real Estate are here to procure you the best price available when selling a home, period. Modern advertising, design, staging, and cutting edge technology. We do not overpromise, and we do not underdeliver. The current real estate market leaves little room for error, and as always time is money.
How much is your home worth in today's market?
Real Estate Marketing and Design
It's true that we have sold many homes and properties over the years. We are not here to brag, but the numbers speak for themselves. Selling a home in Bozeman Montana takes tremendous skill and talent. Selling a home in Big Sky is an art. There is a finite number of qualified real estate agents that are skilled enough to sell a home fast for the highest amount.
Projecting the Real Estate Markets is Key
There are three fundamental aspects to any successful sale. A lucrative transaction requires the coordination and mastery of all of those specific elements. We have been working on honing in these skills for many, many years. Buyer's tastes, staging trends, and internet metrics are changing daily. You need an agent that is skilled in Marketing, Design, and Real SEO to conquer the Bozeman Real Estate Market.
Price and time rule the equation
There are many other factors that will come into play, but price and time rule the equation. We strive to give you the control you need to remain in the driver's seat throughout the process.
The longer a home is on the market the more the price will depreciate. Often inexperienced agents will simply tell you what you want to hear. An inflated price, a false promise. If you go that route all you end up with a Realtor's billboard in your front yard, and zero results. Always look for experience, as you would with an investment manager.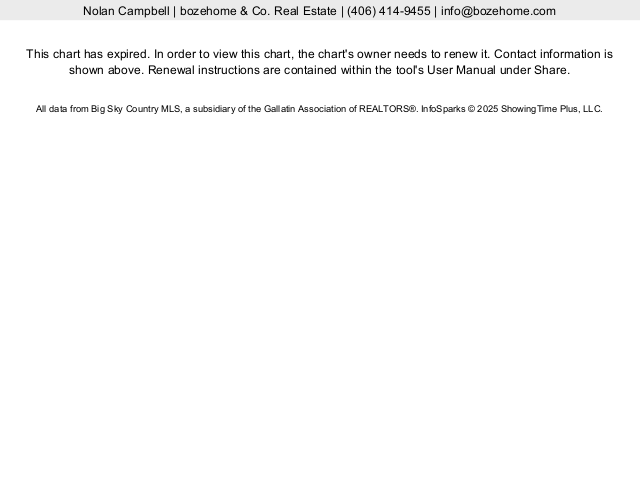 When is the best month to sell a home? We just happened to write an article about that >>>----> here
The next step is easy, just give us a call and we will come to you. No matter what type of home, condo, where you are located, a townhome or a sprawling luxury ranch. We can connect you to buyers that are looking to make your property their reality now! These polished skills are at your disposal. Why not utilize the best tools available, with Bozeman's top Realtors and knowledgable Brokers to obtain you the best return on your investment.
Selling a home today?
Use our free home evaluation. Just send us a few details about your property and we will send you a free market evaluation.
...or
**if it's 3:00 am when you are reading this because you can't sleep because you are too nervous about selling your home**
Just tell us more information about your property and yourself in this form below. We will work to set an appointment to meet with you and get the process started.
No pressure, no hassle.
No overpromising, just results!
Sell your home fast in Bozeman Montana with bozehome & Co. Real Estate. Let us also help you sell your home fast in Big Sky Montana. We have built and sold many homes in the Bozeman and Big Sky real estate markets over the years. We know what the buyers are looking for. Let us help you stage and sell your home today! We are experienced brokers and do not hire anyone that does not meet our qualifications for excellence.